Every appliance in your home has a lifespan. In most cases, it is between 10 to 20 years. After this maximum lifespan is reached, it may not mean your appliance will just cease to work, but rather it will likely manifest a series of increasingly expensive repairs. When this happens, it is often more cost effective to just replace the old appliance, but what is to be done with the old model left behind after a new installation?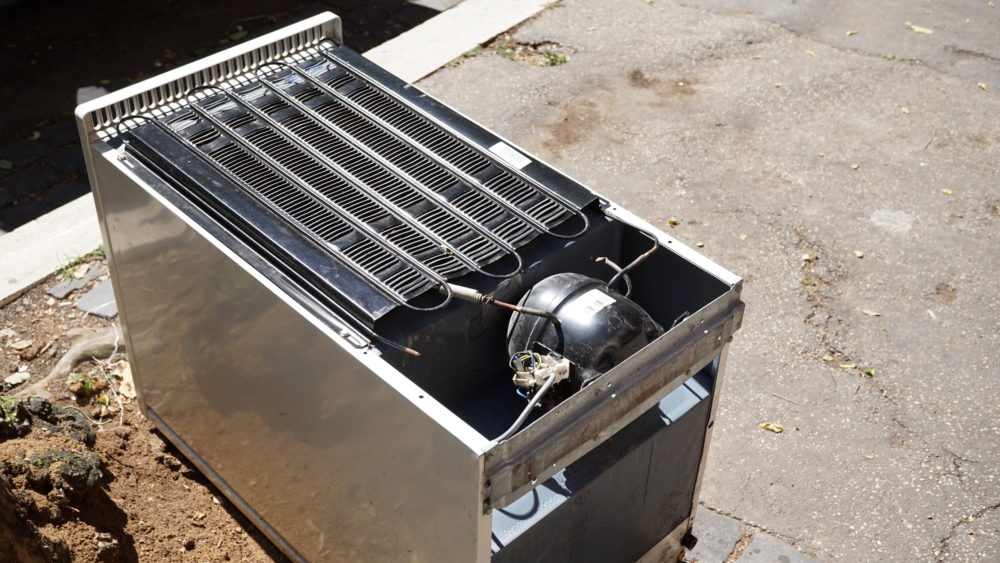 Often if you buy your new appliance and choose to have it installed, the service will simply haul away the old model. However, this is not always a guarantee. If you bought the appliance second hand or the store simply doesn't do installation or old appliance removal for some reason, you may very well be stuck with some random uninstalled old appliance. When in this situation, most have absolutely no idea what to do.
If your old appliance is of an advanced age, you won't be able to sell or even donate it. However, because old appliances are often made of metal, they are great for recycling. By using a recycling service, you ensure the metal gets reused and no harmful chemicals are seeping out into a landfill somewhere. The problem is getting the appliance there. If you can't find a recycling service near you that is willing to pick up the old appliance or have no way to get it to them, you still have another option.
By calling a junk hauling service like Sunny Trash Hauling, they come to you in order to take your large or bulk junk away and make sure that it is disposed of responsibly. If you have old appliances sitting around or other items that you have no idea how you are going to get rid of, contact us today.