When it comes to residential hauling trash, there's just about no job we can't handle. Sunny Trash Hauling gets plenty of calls for junk removal for the little stuff like old televisions, mattresses, and even the occasional piano. While we'll never turn down a small job, we want the whole Houston area to know that Sunny Trash Hauling is equipped to handle the big jobs too.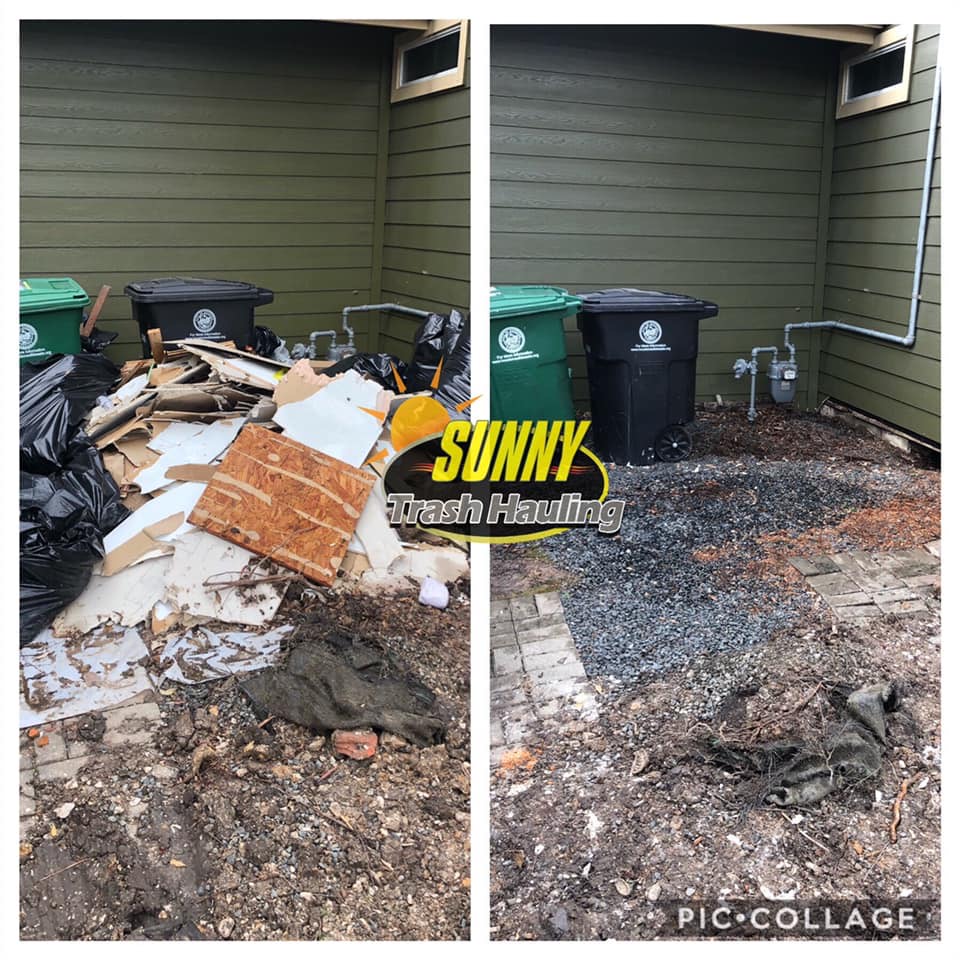 We're Talking Multi-Room, Floor-to-Ceiling, House-Clearing Jobs
As a landlord, you really hope you're not forced to deal with a clean out situation. Whether it's clearing things out after an eviction, or handling the estate of a deceased loved one, a clean out of that magnitude can be stressful and overwhelming.
If you do find yourself facing the task of cleaning out a property, do yourself a favor by relying on the expertise of a professional junk removal service—specifically, Sunny Trash Hauling. We can save you time and hassle when tackling the big job of clearing your space of junk and furniture that isn't yours and disposing of it properly.
The Three Big Clean Outs
EVICTION 
When a tenant must leave a rental property in a hurry, as with evictions, they may leave a large amount of junk in their wake. This could include furniture that was too big or heavy for them to move themselves, personal belongings that were forgotten, or just plain old garbage. Sunny Trash Hauling has a team ready to clear out that space quickly and help you get it ready for the next tenant.
HOARDER 
Hoarding is a disorder that causes an individual to obsessively collect things, and over time the home of a hoarder can become filled to the brim with junk. Those who struggle with hoarding should seek help, and Sunny Trash Hauling can help clear a hoarded house quickly and confidentially. (Before calling, be sure to assess the home for potential biohazards like black mold or human excrement, as removal will require the services of a certified hazmat company.)
ESTATE 
An estate usually refers to all the worldly belongings and financial assets of an individual. If you are in the position of handling the estate of the recently deceased, you could be dealing with a house full of unwanted stuff. Once you've sorted out the valuables, contact Sunny Trash Hauling to sort out the rest.  Not only will we efficiently clear out every room, but we'll know how to safely dispose of everything, including those paint cans and chemicals that sat in the garage for decades.
Not Your Average Trash Hauling Company
Our goal is to provide you with the easiest and most stress-free experience possible when it comes to junk removal. No job is too small, and as far as big jobs go, residential clean outs are one of the many services offered by Sunny Trash Hauling. We also offer commercial trash hauling and are now serving the greater Houston area. Contact us for your next clean out!