If you have a friend or loved one who is struggling with hoarding disorder, you may be wondering what to do to help them. You don't have a TV team ready to come in and save the day, or the funds to hire a team of psychologists and hoarding experts to help you.
Perhaps your friend or family member has received a notice from the city, or the last time you visited, you realized something like that is coming soon. Or, perhaps the person has already been forced to leave a home due to hoarding.
Either way, you definitely want to continue to encourage the person with hoarding disorder to seek professional help, but oftentimes the immediate step is just getting some stuff cleaned out as quickly as possible. While you might be able to remove some stuff yourself, a professional trash hauler will help keep things safe, fast, cost-efficient, and confidential.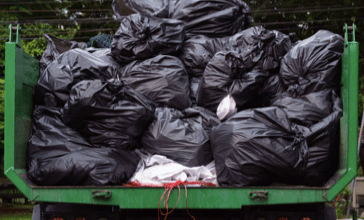 Safe
Hoarding usually comes with a host of environmental hazards that require special types of removal and disposal. Professional hoarding clean out services will know how to safely remove the hazardous debris, as well as the local ordinances involved with safely disposing it. Don't put yourself at risk due to lack of knowledge: hire a professional!
Fast & Cost-Efficient
Professional hoarding clean out services are fast and cost-efficient. They come into the home with teams, safety equipment, and sorting processes that make everything go quickly and smoothly. The time it would take you to move many loads via a pick-up truck, or the extra cost to rent a moving truck and have it cleaned, would add up quickly.
Confidential
If your worried about keeping your family member or friend's hoarding condition confidential, a professional hoarding clean out service is the way to go. Neighbors are much less likely to take notice when they see what looks like a moving crew moving stuff, rather than a few friends and family hauling away load after load of debris.
If you're looking for confidential hoarding clean out in the Houston, Texas area, Sunny Trash Hauling is here to help. Contact us today.