Do you have a property that is filled with junk? With Sunny Trash Hauling's rental property clean-out services, a difficult chore will be easily completed. Every minute your rental property is vacant is missed revenue. That's why hiring a professional clean-up crew is the best decision to make. The property can be cleaned out quickly, efficiently, and safely.
Our expert team has can get your property cleaned up in no time. Don't waste any more time letting your rental unit sit empty. Whether it's an office space, a business property, an apartment, or even a storage unit, we'll get the job done so you can get busy finding your next tenant.
Junk Removal Service
Our property clean-out services assist you in getting the property ready for lease after renters leave trash and furniture behind. Within a few hours, we can shorten the wait time and have your rental property thoroughly cleaned out.
You already have too much to do as a property manager. When you need our assistance, we are prepared to help you spruce up your property. We will haul away an entire property's worth of trash, broken furniture, and other junk, and leave the place ready for final cleaning and repairs.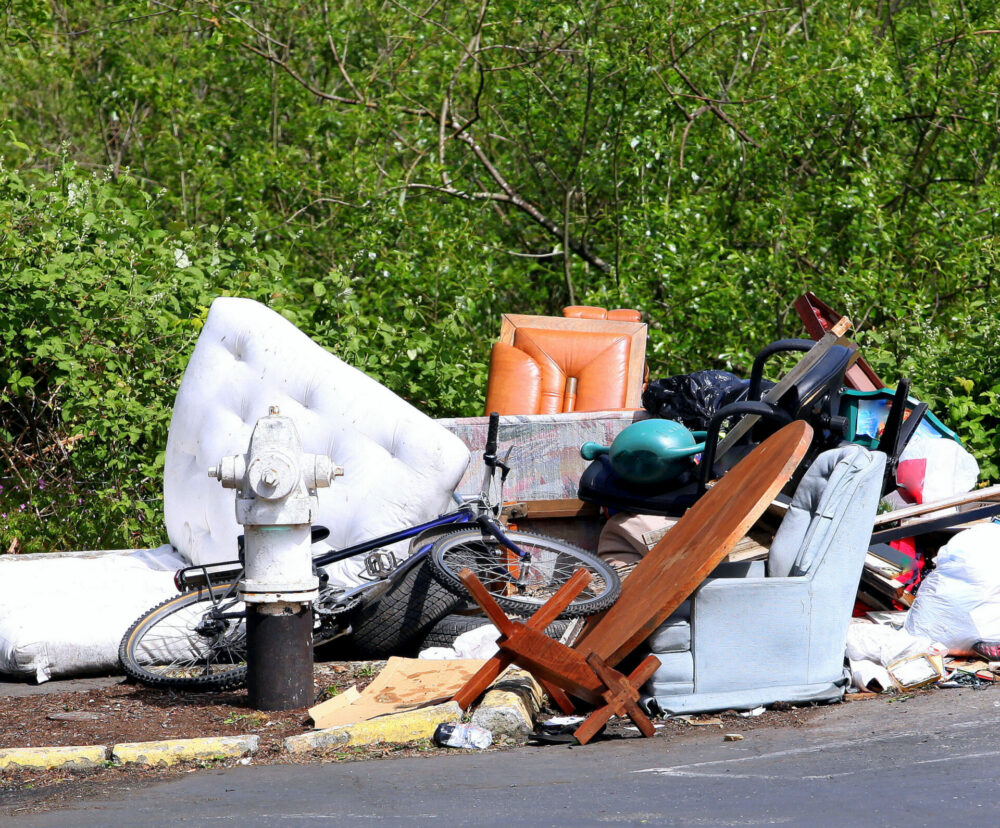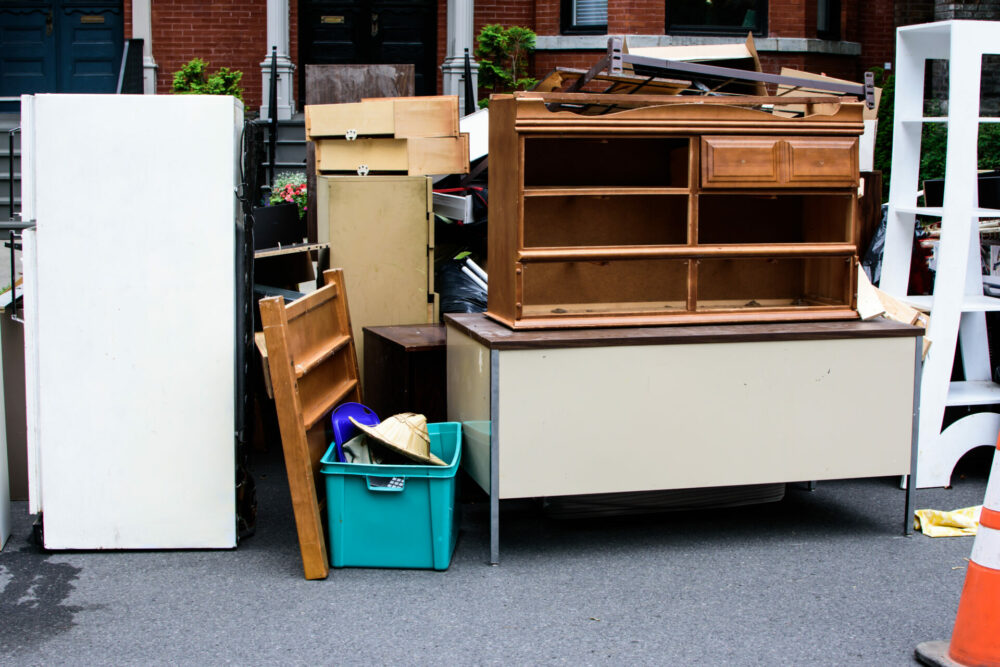 Commercial Property Cleanout
Has your previous tenant left behind an office cluttered with broken technology, office supplies, furniture, and other waste? We can take care of the issue with our commercial property clean-out service so you can lease the property again fast.
Computers and technological debris are frequently found in commercial trash, along with enormous amounts of recyclable paper and metal. These items may need to be taken to a recycling facility or the city's waste disposal facility. Here at Sunny Trash Hauling, we'll take these rules into account and dispose of all trash correctly.
Need a Rental Cleanout Today?
Cleaning out a rental property is a hefty task and can be very time-consuming and stressful. That's why hiring a professional company is the best choice to make. However, few cleaning companies are prepared for the thorough cleaning and garbage disposal required when a tenant vacates. Sunny Trash Hauling guarantees that our experienced clean-up crew will come prepared and that your property will be ready to lease again in no time! Contact us and see what other commercial junk removal services we offer today!