Sunny Trash Hauling was created by Matt Tognacci in January of 2019.  The company was a natural offshoot of Matt's original business, Sunny Pressure Washing, where, working with businesses and homeowners on property cleanup, Matt found strong demand for professional, dependable junk hauling and trash removal services.  Serving both residential and commercial clients, Matt and his team have worked hard to earn their reputation as a consistently top-ranked trash removal service provider in the greater Houston area.
You've Got Trash?
Trash and junk can quickly pile up and become a real eyesore.  When you are ready to have something hauled off, you want it gone quickly.  And, whether you are a homeowner, a business owner or a rental property owner, you can count on us for fair, straightforward pricing and prompt, dependable service.  We've truly seen it all in our line of work, but below are some of our more commonly requested projects.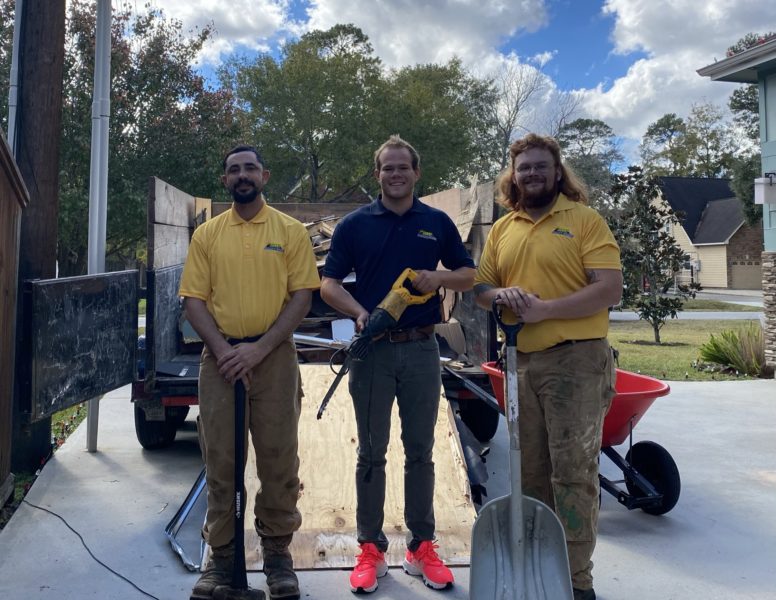 Residential
Whether you are dealing with a remodel or doing some spring cleaning, cleaning up after a storm or making some upgrades, our team is ready to assist with:
couch, dresser and other large furniture removal
trampoline removal
large appliance removal, including refrigerators and washers/dryers
construction debris
landscaping debris
storm debris
and more!
Commercial
Bulky trash and needless junk has no place in business.  You can count on Sunny Trash Hauling to keep your commercial space looking professional and the environment safe for your employees and customers.  Call us to assist with:
office furniture removal
warehouse cleaning
tenant cleanout
dumpster overflow
construction debris
landscape debris
food cleanout
nail salon cleanout
snack machine removal
pallet removal
recycling
and more!
Apartment Valet Service
Sunny Trash Hauling understands the unique needs of multi-family properties.  We specialize in valet trash service so tenants and property owners can enjoy dependable trash management.  Offering service each day of the week with options for frequency, we can provide custom schedules that meet the diverse needs of each property we serve.
Customer Service is What Sets Us Apart
Our team is committed to being personable, courteous, and professional at all times. We are fully insured for your protection and carry workers' compensation insurance as well. We do background checks on all of our employees and work to display the highest level of integrity in our service. Though sometimes an onsite visit is necessary, we are often able to provide a no-obligation quote for services over the phone.
Thank you for your interest in Sunny Trash Hauling! Visit our FAQ page to learn more about what we do, or call us direct today to discuss your specific needs.  If you're ready, request a free quote for service, and let's get it gone.