Luxury apartment trash pick up service is one of our specialty niches. We are firm believers in the convenience for both apartment management and the tenants they lease to. We offer the highest level of service at the price you cannot beat.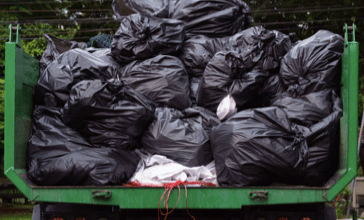 Our team operates 7 days a week to provide you with the highest level of service when it comes to trash hauling pickup. We offer a few different plans for different sized apartments. In addition to that, our team can service apartments of anywhere from 20 tenants to 2,000 tenants.
Our teams operate from the standpoint of having our customers in mind. When we meet with you to discuss your regular trash hauling pickup, we will be doing so to develop the plan that suits your tenants and staff best. Secondly, we coordinate our pickup times with you. We can offer pickup for any day of the week from as often as once daily to biweekly routes.
We have the attitude that it is our job to make your job easier. When we approach things that way, we find that it makes everybody happier!
Call in today or click here to get a free quote and have our team start picking up your trash!