After a garage sale, you will hopefully go home with a nice wad of cash and a lot less junk than when you started your day. However, many people wonder what they will do with all the stuff left over from their garage sale. The stuff that's left is likely not stuff that you want to keep, nor is it stuff that you want to see lay around for any period.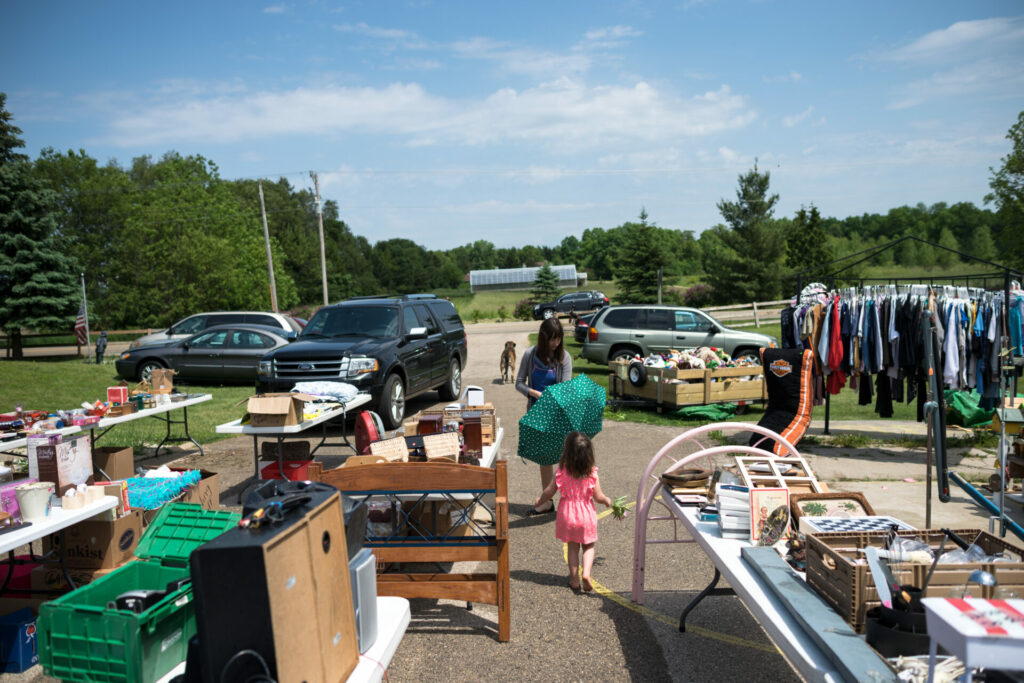 The good news is that there are alternate ways to get rid of your stuff that doesn't sell during your yard sale. You have several options as to what to do with your stuff (including holding it till the next yard sale but holding on to things for another year is unlikely to be appealing to most people who want their "junk" gone):
Recycle/Upcycle Unusable Items:
Any items that you have that are trashy and usable to most people can be recycled at several centers throughout the Dallas area. These items will be reused to make new items rather than thrown into landfills, which is much better for the environment. Be sure to take special care of items like light bulbs, batteries, or electronics that have special rules regarding when and where they can be recycled. Click here for some options when it comes to where you can take these unusable items to be recycled.
Sell Items Online:
Another option is to hold on to items that you think are valuable if you wish to sell them online. Some online sites like Amazon or eBay are other great platforms for getting rid of gently used items that may not have sold at the garage sale.
Donate Items to a Thrift Store:
Generally, you will be able to find thrift stores that support good causes such as local food pantries, soup kitchens, or homeless shelters, and help those who are less fortunate at the same time. Making donations to such an institution can help them sell those goods for money that benefits the community. Other thrift stores might give you a small amount of cash for the items that they can accept, which you can keep for yourself or donate to a worthy cause in the community.
Donate Your Used Items:
Donating your used items to Goodwill or Salvation Army can help you get rid of your junk, and you can also make a tax deduction, which can help benefit you and save you money as well. These items are generally sold at a discount to help those in need who cannot afford to buy brand-new items at that exact moment.
Call a Junk Hauler:
If you feel that what's left from your yard sale is useless, then just call a junk hauler to help you get rid of your unwanted items. They can send a truck or a trailer that will help haul off your junk once and for all. You'll never have to look at it again!
If you are looking to have someone haul some junk away from your last yard sale that you were not able to get rid of, please feel free to contact us at Sunny Trash Hauling. We are here to help you get rid of your junk once and for all! You won't have to look at the leftovers from your yard sale anymore, and you will have more space in your home to enjoy other things!