Whether it's a burst pipe or an unfortunate act of Mother Nature, a flood can cause severe damage to your property. If you recently had a flood impact your property, we are sorry for the stress you are going through and would love to offer our flood cleanout services to help remove the water damage and get your property functioning again.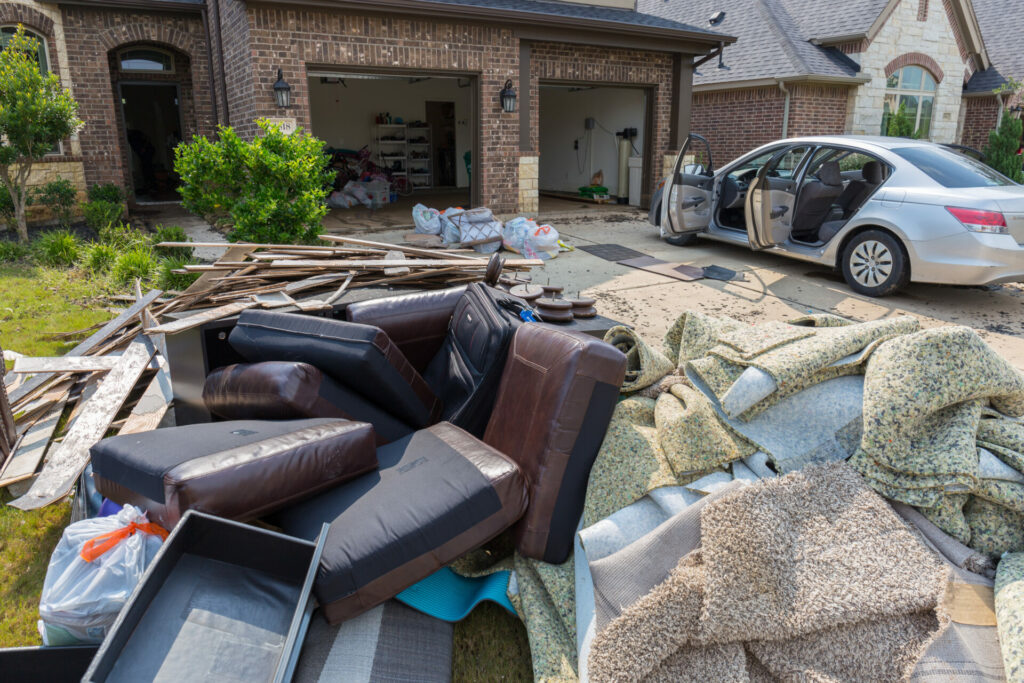 Why Hire a Professional Flood Cleanout Service?
In response to Tropical Imelda back in 2019, the city of Houston offered a list of recommended actions to take if a property was damaged by water. Although these actions are specific to a home, these can be applied to your commercial or multifamily residential property. It's essential to protect your property from the growth of mold and mildew. Anything that cannot be disinfected, such as a mattress or carpeting, must be discarded. This also includes drywall and insulation as they can be susceptible to creating a safety hazard with the growth of mold. Sunny Trash Hauling can help with the bulk removal of these items and materials and provide equipment such as fans and dehumidifiers to help with drying.
A professional flood cleanout service like Sunny Trash Hauling will also help you work with the city regarding any necessary permits. The city of Houston will require a floodplain development permit for your property before repairs can commence if it meets one of the following conditions: located in the floodplain, the total cost to repair to pre-flood damage is $10,000 (multifamily residential), or the total cost to repair to pre-flood damage is $15,000 (commercial property).
Why Choose Sunny Trash Hauling?
Sunny Trash Hauling aims to have a life-long relationship with property owners or property managers like yourself. We pride ourselves on the principles of convenience, professionalism and promptness. You can expect these qualities from us as we work to get your project completed at a fast pace. For additional peace of mind, we have workers compensation insurance for all of our employees and are fully insured. Contact us today to get a free quote on your flood cleanout.