No one likes dealing with an old, saggy mattress. But, unfortunately, it's a necessary evil from time to time. If you've got an old mattress taking up space in your home, you may be wondering how to get rid of it. There are a few options for getting rid of an old mattress, and which one you choose may depend on how much time and effort you're willing to put into it.
If you're not sure how to dispose of your old mattress, don't worry – we're here to help. Read on for some tips on how to do it!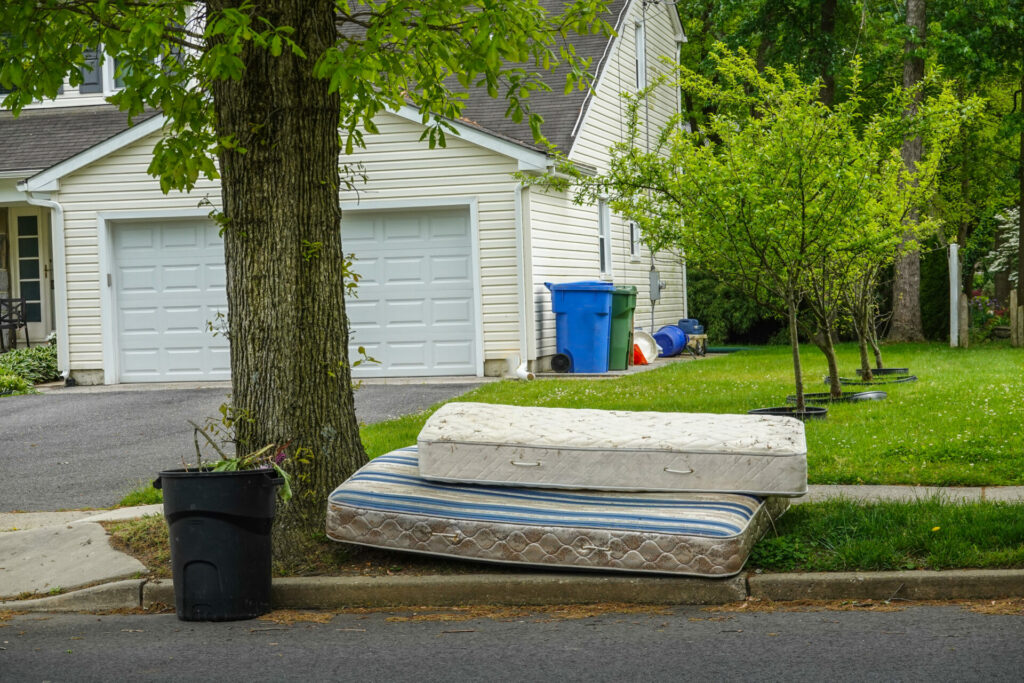 1. Check With Your Local Municipality
When you're ready to dispose of your old mattress, the first step is to check with your local waste management department. Some municipalities have specific instructions on how to properly dispose of a mattress, so it's important to be aware of any local requirements.
2. See if Your Mattress Can Be Recycled
Mattresses can be recycled into a variety of new products, such as carpet padding, soundproofing material, and even playground mulch. So, if you have a recycling facility nearby, it's worth inquiring about mattress recycling.
3. Donate Your Mattress
If your mattress is still in decent condition, you may be able to donate it to a local charity or thrift store. This is a great option if you don't want to add to the landfill problem and if you want to help someone in need. Just be sure to call ahead and check with the charity or thrift store to see if they accept mattresses.
4. Sell It Online
This is a great option if you're looking to make a little bit of money from your old mattress. Some popular websites to sell items on include Craigslist, eBay, and Facebook Marketplace. You can also find many local classifieds where you can list your mattress for sale.
When creating your listing, include clear photos of your mattress and a detailed description. You should also include your asking price and your contact information.
5. Throw It Away
If you can't donate, sell, or recycle your mattress, you can opt to throw it away. This option should be your last resort, as mattresses can occupy a lot of space in landfills. Most landfills will accept mattresses, but you may need to pay a disposal fee. Be sure to check with your local waste disposal department before taking your mattress to the landfill.
6. Hire a Mattress Removal Service
Hiring a mattress removal service is a great option if you don't want to deal with the hassle of getting rid of your old mattress yourself. Sunny Trash Hauling is one such company that offers mattress removal services. We will come to your home, pick up your old mattress, and take it away to be disposed of properly. We make it easy and hassle-free so that you don't have to worry about a thing.
Hopefully, these tips have helped you figure out how to get rid of an old mattress. Do your research and choose the option that makes the most sense for you and your situation.
If you decide to hire a mattress removal service, we at Sunny Trash Hauling would be happy to help you out. Give us a call today to get a free quote!