Stop right there! Don't throw your TV in the garbage like you would your other trash. You may think you can just throw it out, but you can't.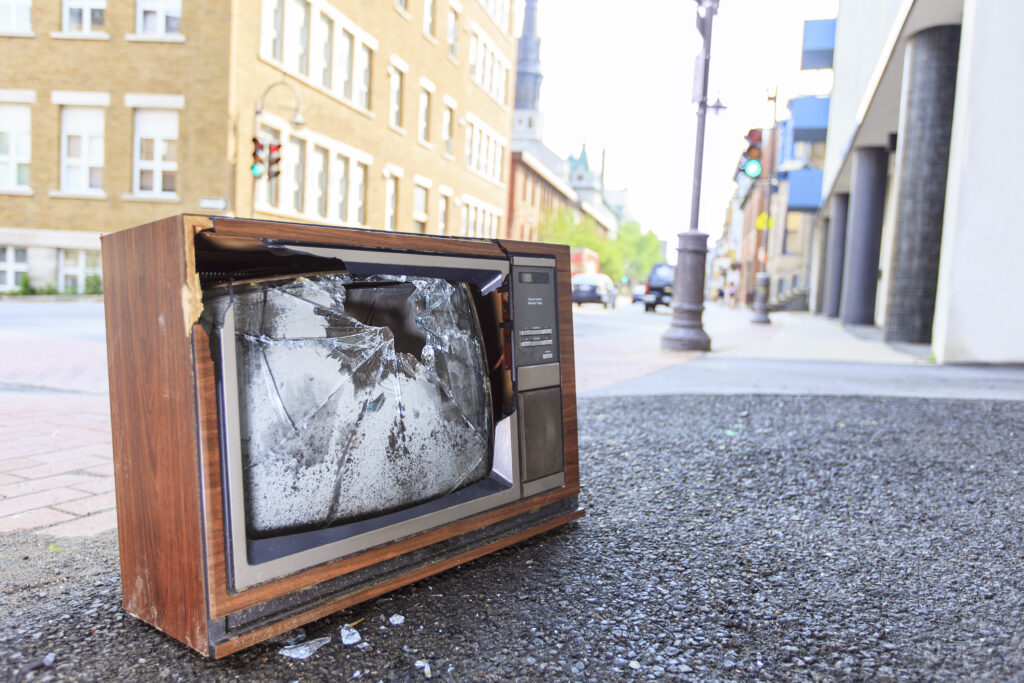 If your TV was still in working order, you could always try to sell it or give it to a family member, friend, coworker, or neighbor. You could even try using Nextdoor, so someone in your area may pick it up. But, if it's gone caput, then you need to get rid of it the right way.
How and why?
We're glad you asked! TVs are considered eWaste and cannot be removed by your standard waste management pickup service. Televisions contain hazardous elements that can pollute the environment with lead, mercury, and flame retardant chemicals; therefore, you can't simply dump them in your local landfill.
That's where we come in!
Sunny Trash Hauling in Houston can help not only remove the TV from your home, but we will also dispose of it properly to ensure the required steps are taken to remove the toxic components.
Sure, you could always lug your TV to a recycling center on your own, but why deal with the hassle and manual labor to move it when we can do it for you? Not to mention, they are heavy and easily breakable. Save yourself the time and back strain by letting us do the transporting for you.
When you request our services, we will ask you about the items you need to have removed. You can even send us a picture on your phone so that we can get a better idea of the size, weight, and labor involved. This helps us estimate the costs involved.
 Contact Sunny Trash Hauling today for a free quote-we can't wait to speak with you!
You can count on our team to be courteous, professional and to get the job done right. We offer commercial and residential trash removal.