You've been wanting to get an upgrade for a while now, the old mattress is just not right for you and you find yourself waking up with aches and pains. You ask around and finally settle on a dream mattress, soft but firm and cool but not cold. Now all you have to do is figure out how to get the old hulking behemoth out of your house.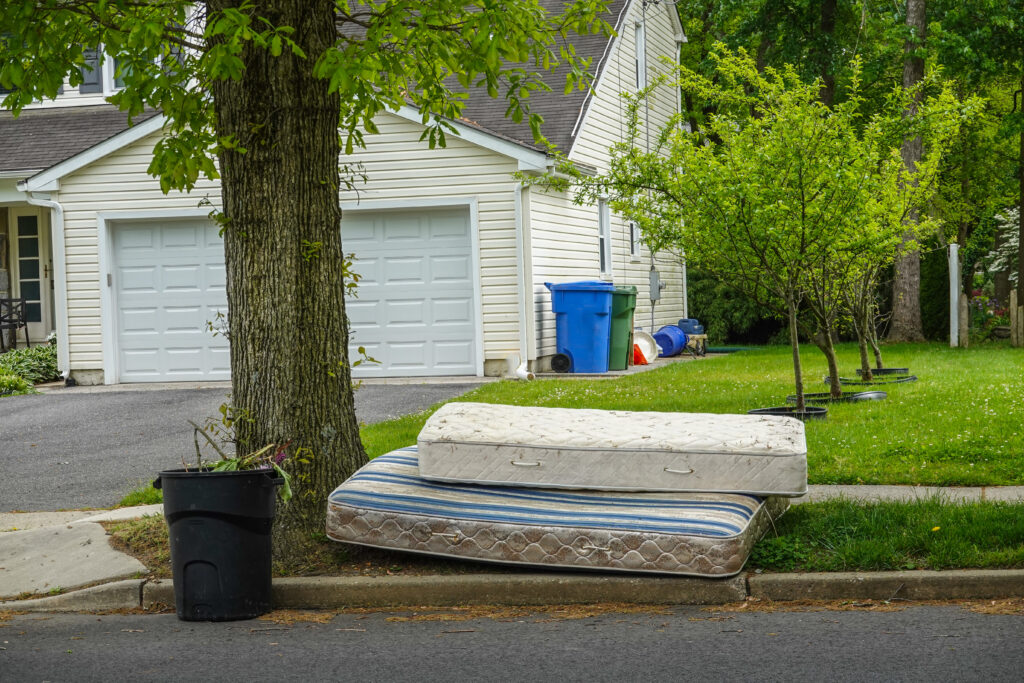 Homeowners often find themselves in the predicament of not knowing where or how to get rid of an old mattress. Luckily, there are a couple of options when it comes to throwing out your old mattress. Mattresses can be donated to Houston Furniture Bank if you are able to haul it off yourself. If you would rather call someone to do the heavy lifting, contact Sunny Trash Hauling!
Mattress Removal Testimonial:
"Moving to a new place was stressful and it helped me to be reassured that there was something I could do to get help with my situation. They asked me a few quick questions about the items that needed to be removed and worked together with me to set up a convenient plan that fit my busy schedule." Beth H. – Houston, TX
Houston Mattress Removal
Removing a mattress is a tough process because they are typically bulky and hard to maneuver through the house. Calling a junk removal company simplifies this process and the mattress is hauled off for you. The pros at Sunny Trash Hauling can provide you with a free quote that includes labor, travel, transport, and disposal or recycling.
If you find yourself with more trash than one person could possibly handle, don't hesitate to contact Sunny Trash Hauling for a free quote here.