Removing a piano is not a job for the faint of heart. Besides being extraordinarily heavy, pianos can be bulky and even dangerous to move. While it may be tempting to think that a group of friends will be all you need to move a piano, the last thing you want to deal with is crushed fingers, sprained backs, or damage to your home or furniture. Our professional junk removal experts are trained to remove pianos safely and efficiently, saving you from a potential nightmare. Here are some of the benefits you'll see from working with Sunny Trash Hauling on your piano removal project.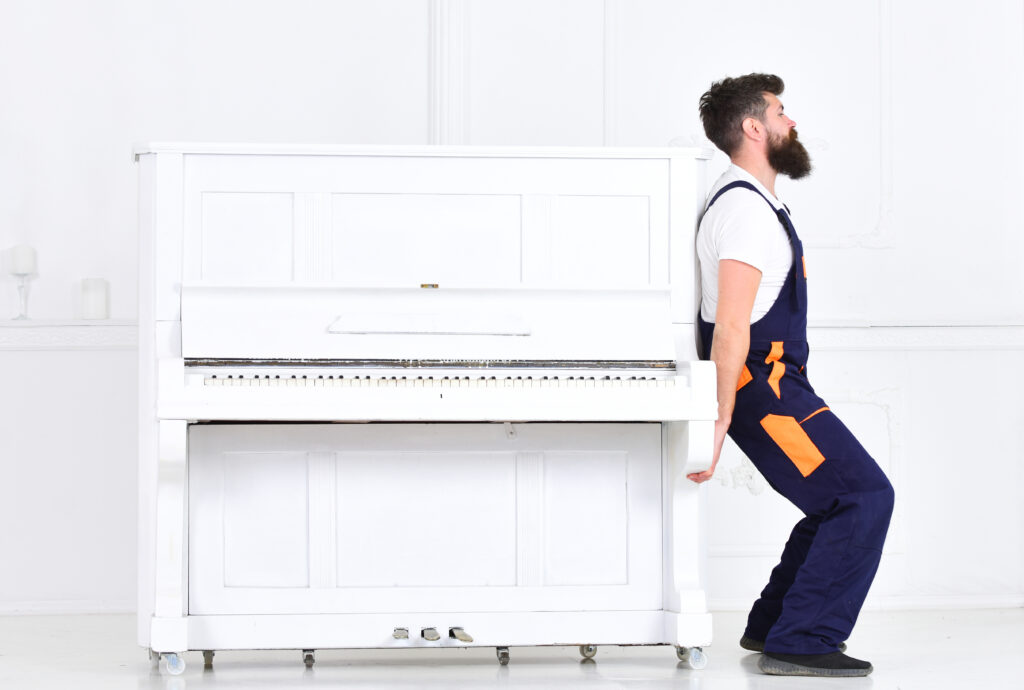 Free Estimates
If a furniture or junk removal company charges you money to provide an estimate, run the other way! Our reputation depends on satisfied customers, and that relationship starts with our free estimates for any job.
Professional Moving Equipment
A piano can weigh anywhere from 300 pounds to more than 1,000 pounds depending on the model. For this type of job, you absolutely need a team of experienced movers who are equipped to handle extremely large, extremely heavy items.
Handling Tight Spaces and Tough Moves
Many people put off getting rid of an old or broken piano because they can't imagine maneuvering it through narrow doorways, long hallways, or flights of stairs. Our crew lives for these challenges, and can safely remove pianos without damage or distress to your home.
Proper Disposal
The best part of hiring Sunny Trash Hauling to remove your piano will be saying goodbye to it as it disappears into the sunset. You won't have to worry about renting a dumpster, or worse, leaving your piano on the curb where you may risk fines from your neighborhood association or local code enforcement.
If you're finally ready to get that old piano out of your home or business, contact us to receive a free estimate and discuss next steps. Serving Houston, TX and surrounding areas, our team of experts will provide stress-free, experienced service for even the toughest jobs.