Welcome to a World of Hassle-Free Trash Hauling:
At Sunny Trash Hauling, our top priority is making your trash removal experience as smooth and stress-free as possible. From the moment you call us, you'll notice the Sunny difference. Here's what to expect when you reach out to us for your trash and junk removal needs.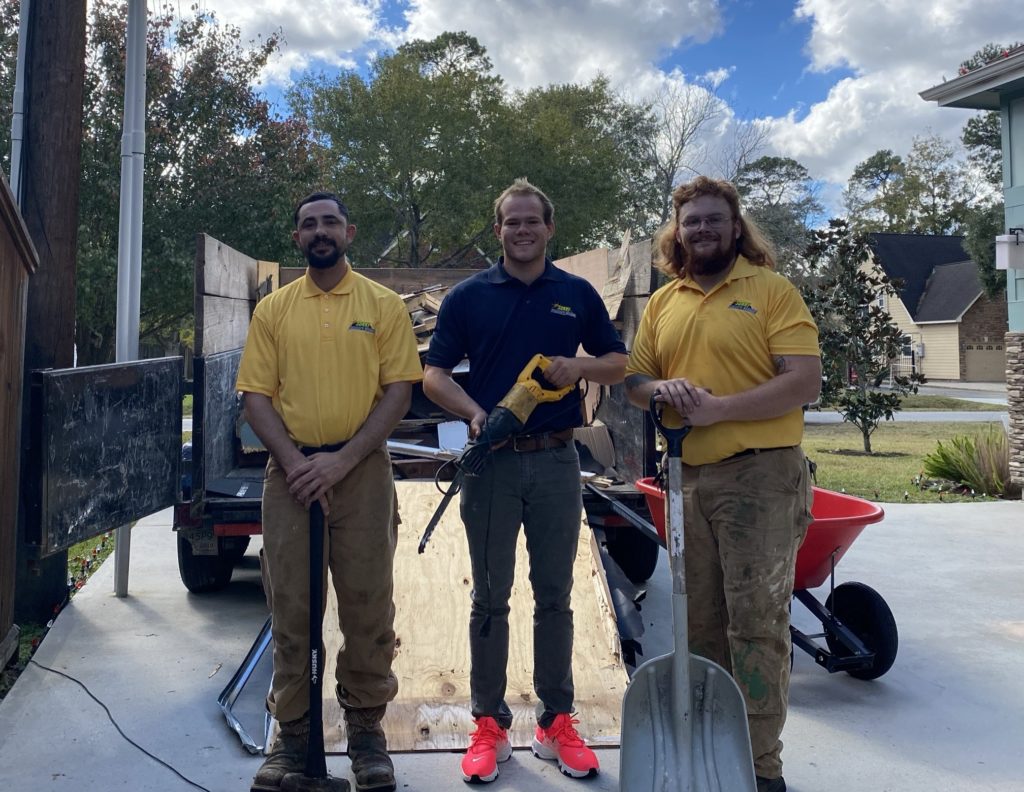 Personalized Attention from the Get-Go:
Our owner personally answers every call, ensuring that you receive the attention and expertise you deserve. We understand that every trash hauling situation is unique, and we're here to listen closely to your specific needs. By asking detailed questions about the items you need removed, we create a tailored plan that suits your situation perfectly.
Understanding Your Specific Requirements:
Whether it's a residential clean-up or a more complex job, we pay attention to every detail. We consider all aspects, such as flights of stairs, disassembling large items like trampolines, and the manpower required. Our goal is to understand the full scope of your project, so we can provide the most accurate and efficient service possible.
Convenience Through Communication:
To further tailor our service to your needs, we may ask you to send us pictures of the trash and debris. This step helps us provide you with a more accurate estimate and ensures that we are fully prepared for the job. With Sunny Trash Hauling, there are no surprises – just reliable, straightforward service.
Professionalism and Safety at Every Step:
Our team is known for being personable, courteous, and professional. We're fully insured and carry workers' compensation insurance, offering you peace of mind. When you hire us, you're choosing a company committed to safety, integrity, and the highest ethical standards.
Comprehensive Background Checks for Trustworthy Service:
We conduct thorough background checks on all our employees. This practice is part of our commitment to delivering safe, trustworthy, and top-quality service. With Sunny Trash Hauling, you can rest assured that you're in good hands.
Get Your Free Quote Today:
Ready to experience the ease and professionalism of Sunny Trash Hauling? Call us today for a free quote on your residential trash and junk removal services. We're here to make your life easier and cleaner, one haul at a time. Contact us today!