About Our Refrigerator Disposal and Removal Services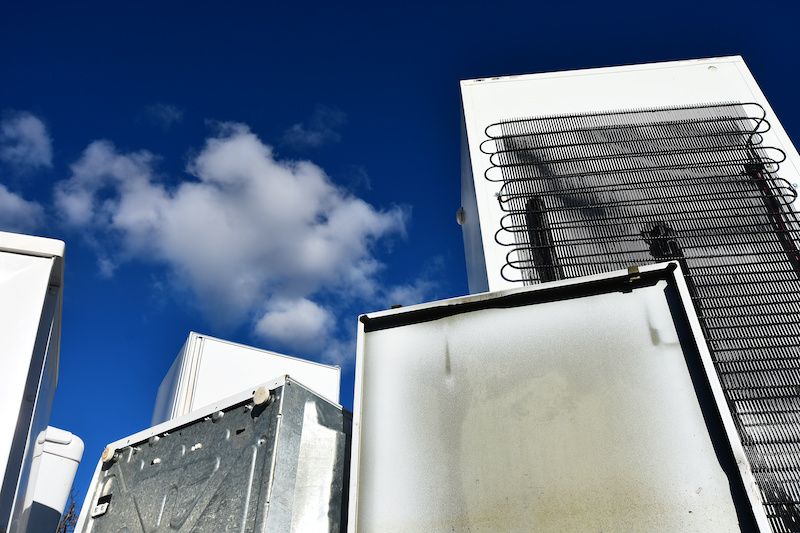 Did you recently purchase a brand new high-tech refrigerator but don't know what to do with your old outdated one? Removing a refrigerator is a challenging process for anyone because of how heavy and large they are. They also need to be properly disposed of. Otherwise, they can emit chemicals that are damaging to the environment. 
Here at Sunny Trash Hauling, we know the difficulties of refrigerator disposal. That's why we offer a safe and efficient refrigerator removal service to make this process simple for you. Our trained and experienced professionals will make sure your old fridge is hauled off as fast as possible without causing any damage to your home.  
If you're ready for your old refrigerator to be removed then stop letting that unwanted appliance take up space. Get your free quote now and we'll have it out of your home quickly so that you can enjoy your new one. Sunny Trash Hauling's main goal is to make this process easy, affordable, and as stress-free for you as possible. So let our trained professionals handle the heavy lifting and help you out today! 
Other Junk Removal
Not only do we specialize in refrigerator disposal, but we're also pros at removing other kinds of  junk, including:
✓ Furniture Removal               ✓ Trampoline Removal
✓ Television Set Removal       ✓ Construction Debris
✓ Hot Tub Removal                 ✓ Rental Property Cleanout
✓ Mattress Removal                 ✓ Garage Cleanout
✓ Landscaping Debris              ✓ And any other commercial or residential junk you don't want!
Questions About Our Refrigerator Removal Service
Is Sunny Trash Hauling Eco-Conscious?
Yes, we are! At Sunny Trash Hauling, we care just as much as you do about keeping our environment and community safe and healthy. We don't just come over to remove your fridge when you hire us. We make sure your old equipment is properly and responsibly disposed of.
Do I need to clean my old fridge before removal?
Nope! No judgement here. Unlike resale appliance buyers, we don't require that your fridge be clean and in good working order. Don't worry about every dent or crumb left behind. We'll take your refrigerator just the way it is!
Have more questions about our removal services?
Visit our FAQs page to learn more about our pricing, service areas, and more! You can also check out what our customers are saying about us and see why we're the right removal service for you.